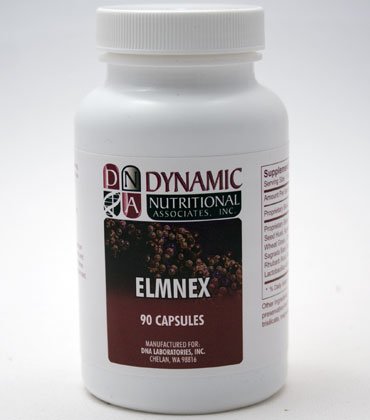 Elmnex
Elmnex
Gastrointestinal Detox Support
Nutritional support for large bowel elimination and detoxification.
One capsule supplies:
Proprietary Blend790 mgBentonite, Psyllium Seed Husk, Apple Pectin, Diatomaceous Earth, Wheat Grass, Chamomile Flower, Cascara Sagrada Bark, Buckthorn Bark, Gentian Root, Rhubarb Root, Aloe Vera 200:1 Extract, and Lactobacillus acidophilus.
Other Ingredients:
Gelatin (100% natural preservative-free from capsule), magnesium trisilicate, magnesium stearate, and natural silica.
* These statements have not been evaluated by the Food and Drug Administration. These products are not intended to diagnose, treat, cure, or prevent any disease.
Reviews