Esterfied C, DNA Laboratories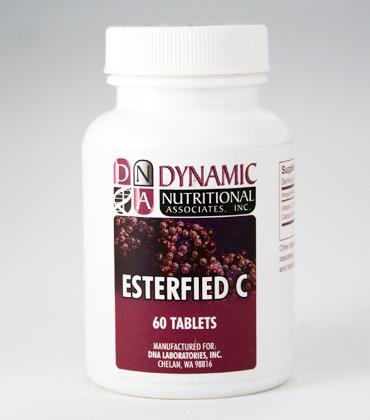 Esterfied C, DNA Laboratories
Esterified C
Hypoallergenic Buffered Vitamin C
Nutritional Support for the Immune and Collagen Systems.
One capsule supplies:
Vitamin C (From 1211 mg Calcium Polyascorbate) 1,000 mgCalcium (From 1211 mg Calcium Polyascorbate) 98 mg
Other Ingredients:
P.S.R. (predictable sustained release) Formulation†, Vegetable Stearate, Plant Cellulose, Magnesium Stearate, and Natural Silica.
†P.S.R. Formulation is a proprietary Predictable Sustained Release Formulation to assure predictable sustained release of acid buffered Vitamin C over a 4 to 6 hour period.
* These statements have not been evaluated by the Food and Drug Administration. These products are not intended to diagnose, treat, cure, or prevent any disease.
Reviews