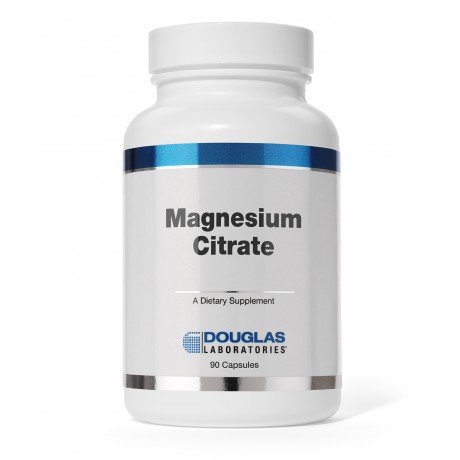 Magnesium Citrate
INDICATIONS
Magnesium Citrate may be a useful dietary adjunct for individuals wishing to supplement with this essential
mineral.
FORMULA (#85045)
1 Capsule Contains:
Magneisum(from magnesium citrate) .................................................................. 150mg
SUGGESTED USE
Adults take 1 capsule daily with meals or as directed by physician.
SIDE EFFECTS
No adverse side effects have been reported.
STORAGE
Store in a cool, dry place, away from direct light. Keep out of reach of children.
REFERENCES
Kisters K, Spieker C, Tepel M, Zidek W. New data about the effects of oral physiological magnesium
supplementation on several cardiovascular risk factors (lipids and blood pressure). Magnes Res 1993;6:355-
360.
Lasserre B, Spoerri M, Moullet V, Theubet M-P. Should magnesium therapy be considered for the treatment of
coronary heart disease? II. Epidemiological evidence in outpatients with and without coronary heart disease.
Magnes Res 1994;7:145-153.
Orlov MV, Brodsky MA, Douban S. A review of magnesium, acute myocardial infarction and arrhythmia. J Am
Coll Nutr 1994;13:127-132.
Rayssiguier Y, Durlach J, Gueux E, Rock E, Mazur A. Magnesium and ageing. I. Experimental data:
Importance of oxidative damage. Magnes Res 1993;6:369-378.
Rock E, Astier C, Lab C, et al. Dietary magnesium deficiency in rats enhances free radical production in
skeletal muscle. J Nutr 1995;125:1205-1210.
Sojka JE, Weaver CM. Magnesium supplementation and osteoporosis. Nutr Rev 1995;53:71-74.
Spencer H, Fuller H, Norris C, Williams D. Effect of magnesium on the intestinal absorption of calcium in man.
J Am Coll Nutr 1994;13:485-492.
For more information on Magnesium Citrate visit douglaslabs.com
† These statements have not been evaluated by the Food and Drug Administration.
This product is not intended to diagnose, treat, cure, or prevent any disease.
Reviews