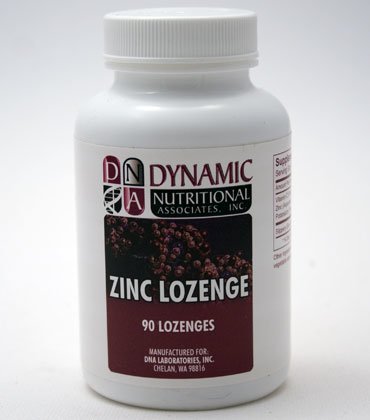 Zinc Lozenges
Zinc Lozenges
Natural Cold & Sore Throat Relief
One lozenge supplies:
Vitamin C (Potassium Ascorbate)

100 mg

Zinc (Aspartate, Citrate Chelate)

15 mg
Potassium (Potassium Ascorbate)

28 mg

Slippery Elm

25 mg
Other Ingredients:
Fructose, honey powder, lemon juice powder, vegetable stearates, natural

silica.
* These statements have not been evaluated by the Food and Drug Administration. These products are not intended to diagnose, treat, cure, or prevent any disease.
Reviews